Dental Cone Beam Computed Tomography (CBCT) Solutions: Advanced Imaging for Precision Dentistry with VJ X-Ray
Welcome to VJ X-Ray, the trusted provider of dental cone beam computed tomography (CBCT) solutions. With our state-of-the-art technology and expertise in high voltage generators and x-ray sources, we offer innovative imaging solutions to dental professionals, enabling precise diagnosis, treatment planning, and improved patient care.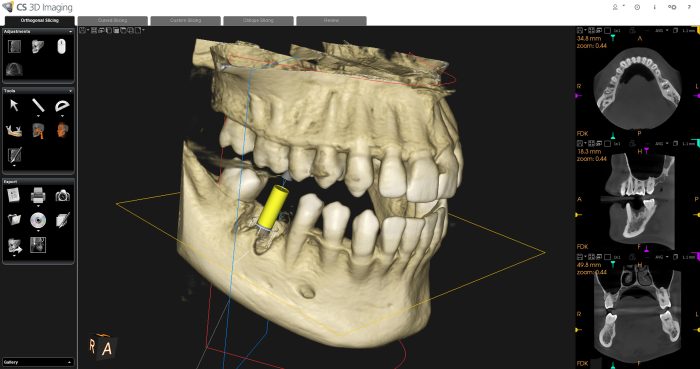 Our Dental CBCT Solutions
High-Quality 3D Imaging
Precise Implant Planning
Orthodontic Evaluation
Low Radiation Dose
High-Quality 3D Imaging
VJ X-Ray's dental CBCT solutions provide high-quality 3D imaging of the maxillofacial region. Our systems capture detailed images with excellent spatial resolution, allowing dental professionals to visualize anatomical structures, bone density, and dental conditions with exceptional clarity. This aids in accurate diagnosis and treatment planning.
Precise Implant Planning
Dental CBCT imaging is crucial for precise implant planning. VJ X-Ray's solutions offer comprehensive assessment of the bone volume, quality, and proximity to critical structures, ensuring optimal implant placement. This leads to improved treatment outcomes and reduced risks associated with implant surgeries.
Orthodontic Evaluation
VJ X-Ray's dental CBCT systems enable accurate assessment of dental and skeletal relationships, making them invaluable in orthodontic evaluation. The detailed 3D images assist in identifying malocclusions, impacted teeth, and skeletal discrepancies, supporting precise treatment planning and monitoring progress over time.
Low Radiation Dose
Patient safety is of utmost importance to VJ X-Ray. Our dental CBCT solutions are designed to deliver diagnostic images while minimizing radiation exposure. With advanced technologies and optimized protocols, we prioritize patient comfort and safety, ensuring a favorable imaging experience.
By partnering with VJ X-Ray for your dental CBCT needs, you gain access to:
• High-quality 3D imaging for precise diagnosis and treatment planning
• Precise implant planning for optimal implant placement
• TMJ analysis for accurate diagnosis and treatment of TMJ disorders
• Orthodontic evaluation for comprehensive assessment and treatment planning
• Endodontic assessment for complex root canal cases
• Low radiation dose for patient safety and comfort
GET IN TOUCH
Searching for an X-ray source, high voltage generator solution or need RMA support? Contact our sales & service team.
"*" indicates required fields