Food Quality Control Solutions: Ensuring Safety and Compliance with VJ X-Ray
Welcome to VJ X-Ray, your trusted partner in food quality control solutions. With our state-of-the-art technology and expertise in high voltage generators and x-ray sources, we offer innovative solutions to original equipment manufacturers (OEMs) and food processing facilities, empowering them to maintain the highest standards of food safety and compliance.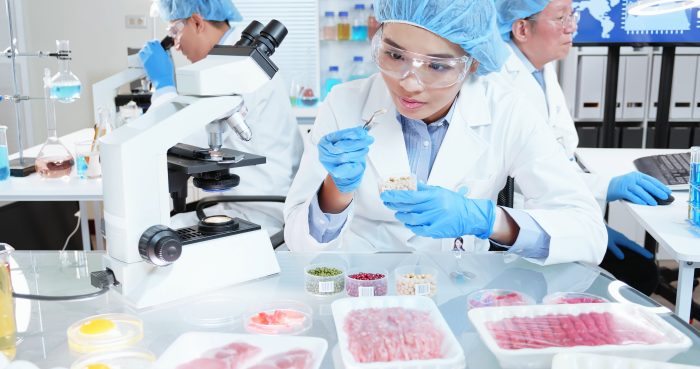 Our Food Quality Control Solutions:
Contaminant Detection
Packaging Integrity Inspection
Foreign Object Rejection
Compliance and Safety
Contaminant Detection
VJ X-Ray's food quality control solutions utilize advanced x-ray imaging technology to detect contaminants in food products. Our systems can identify foreign objects such as metal, glass, stone, plastic, and even bone fragments, ensuring that only safe and high-quality products reach the market.
Packaging Integrity Inspection
Our solutions go beyond contaminant detection. They also enable comprehensive inspection of packaging integrity, ensuring that food products are properly sealed and protected from external factors that could compromise their quality and safety. This helps prevent spoilage, leakage, and contamination during transportation and storage.
Foreign Object Rejection
In addition to detection, our systems can be seamlessly integrated with production lines to enable automatic rejection of contaminated or defective food products. By swiftly removing affected items from the production flow, our solutions help maintain product integrity and prevent potential risks.
Compliance and Safety
We prioritize compliance with food safety regulations and industry standards to ensure the highest level of product safety. Our food quality control solutions adhere to strict guidelines, providing a secure testing environment and reliable performance.
By partnering with VJ X-Ray for your food quality control needs, you gain access to:
• Advanced x-ray imaging technology for accurate contaminant detection
• Packaging integrity inspection to ensure product protection
• Integrated weighing capabilities for precise weight and portion control
• Foreign object rejection for immediate removal of contaminated items
• Data management and traceability for compliance and recall processes
• Compliance with food safety regulations and industry standards
GET IN TOUCH
Searching for an X-ray source, high voltage generator solution or need RMA support? Contact our sales & service team.
"*" indicates required fields