People Screening Solutions: Ensuring Safety and Security with VJ X-Ray
Welcome to VJ X-Ray, the industry leader in cutting-edge people screening solutions. We specialize in providing high voltage generators and x-ray sources to original equipment manufacturers (OEMs) worldwide, empowering them to implement robust security measures for people screening applications.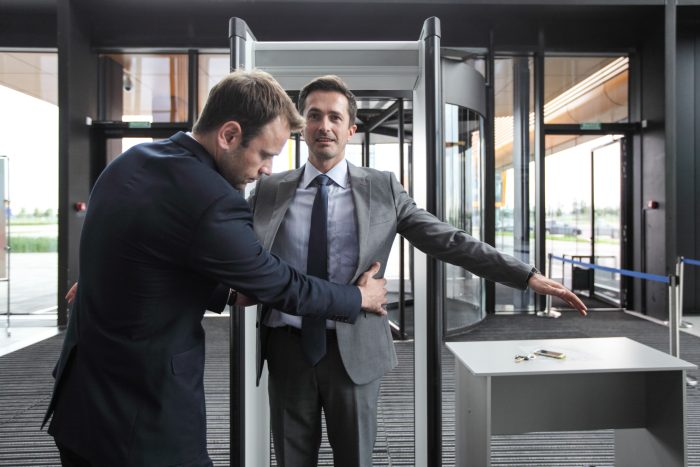 Our People Screening Systems:
Advanced Imaging Technology
Non-Intrusive and Efficient
Rapid Scanning and Throughput
Customizable Configurations
Advanced Imaging Technology
At VJ X-Ray, we employ state-of-the-art x-ray imaging technology for precise and detailed screening of individuals. Our systems offer exceptional image quality, allowing security personnel to identify potential threats accurately while maintaining privacy and minimizing inconvenience.
Non-Intrusive and Efficient
We understand the importance of maintaining a seamless flow of people through screening checkpoints. Our people screening systems are designed to be non-intrusive and efficient, ensuring a smooth screening process while upholding the highest levels of security.
Rapid Scanning and Throughput
Time is of the essence in high-traffic environments. Our people screening solutions offer rapid scanning capabilities, allowing for quick and accurate detection. High throughput ensures that security checkpoints can handle a large volume of individuals without compromising the effectiveness of the screening process.
Customizable Configurations
We understand that different venues and scenarios require tailored solutions. VJ X-Ray offers customizable configurations to adapt our people screening systems to your specific needs. Whether it's airport security, government facilities, or event venues, we can provide solutions that seamlessly integrate with your environment.
By choosing VJ X-Ray as your partner for people screening solutions, you gain access to:
• Cutting-edge x-ray imaging technology for accurate threat detection
• Non-intrusive and efficient screening processes
• Targeted threat detection algorithms to minimize false alarms
• Rapid scanning capabilities for high throughput environments
• Customizable configurations to suit various venues and scenarios
• Compliance with safety and privacy regulations
GET IN TOUCH
Searching for an X-ray source, high voltage generator solution or need RMA support? Contact our sales & service team.
"*" indicates required fields